About Us
Metay. Where curiosity, experience and diligence come together.
Our Motivation
We believe people should live their lives under better conditions. We also know that starting point of a healthy and joyful life is a beautiful house. Therefore, people should have better options in choosing where and how to live. We are always looking for the better with devotion and creativity; and share with people as we find it.
We have been specialised on residence complexes over 40 years. This experience has been enhanced with our recent work on steel structures which is an essential component of industry construction. As a result, Steel-AAC house concept has been synthesized. We want to extend the residents content who are living in the houses we have been building individually for years.
Metay has been dedicated itself to build living/working spaces for people that would let them live in peace and without hassle for years. Consequently, Metay always gives outmost importance to craftmanship, material quality and durability which would let the people living in these spaces to benefit for many years.
Focused Experience
Metay started its operations in central Istanbul and completed many projects successfully including multistory residential and corporate buildings. With the accumulated experience in pocket and in look for creating the right and healthy living space, Metay ended up with the idea that the best living space must be low-rise, far from urban chaos and pollution and should be surrounded by nature. Concentrating solely on this topic since 1990s and completing numerous residential complexes composed of reinforced concrete structures.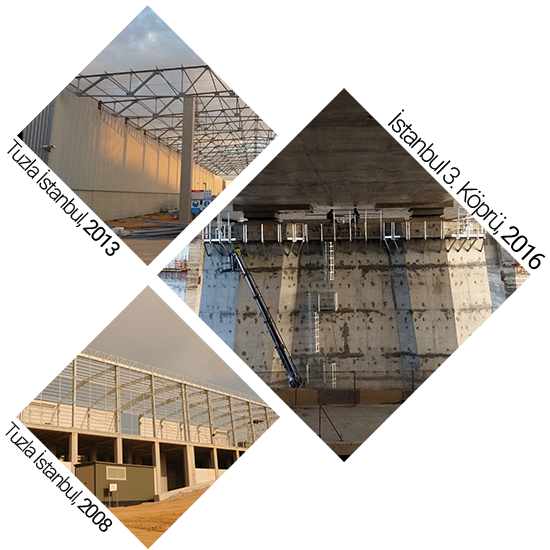 Steel Manufacturing Operations
Our company has started lateral diversification 10 years ago by setting up steel manufacturing factory in Tuzla Istanbul where the biggest industrial area in Turkey is located. In here, we have produced elements of steel structures which had been erected in industrial projects that again our company had undertaken as the main contractor. The rest of manufacturing jobs include various work in 3. Bosphorus Bridge and Osmangazi Bridge projects. In return of these experiences, our company has accumulated extensive knowledge on design, detailing, manufacturing, surface treatment and erecting about steel structures.
Revolution Ignited with an Idea
During the period when Metay carried out its operations, the company developed solutions to conventional home problems where they saw potential improvement. After all this effort, they came up with the idea of Steel-AAC house; completed its design, planned feasibility and procurement, finally began constructing the houses on order and thereby initiated the revolution in housing. The feedback from the residents, who are the main focus of this change, prove that the new concept has such big potential. Our goal is to relieve people of the problems of conventional buildings and establish a living environment that would help their mental and physical health to improve.